THE SUSTAINABILITY OF OUR PRECIOUS WILDLIFE IS PART AND PARCEL OF EVERYONE'S LIFE IN AFRICA.
After all, what makes Africa what it is? Without the multitude of game roaming this vast continent, Africa would lose its appeal and tourism would come to a halt. The biggest challenge lies not in protecting our game, but also in educating the future generations to value and respect our wildlife.
As Sir David Attenborough said: "Cherish the natural world, because you're a part of it and you depend on it."
One Namibian family took this to heart when a little orphaned baby Rhino was found on their reserve, GocheGanas. After extensive analyses and tests by veterinarians, it was confirmed that its mother had succumbed to organ failure after giving birth. This could have resulted as a consequence of Namibia's severe drought (ie. lack of nutrition resulting in a clostridium infection) and the additional stress of calving and suckling, caused the disease to spread more rapidly.
Thanks to the efficient observation and quick response of the GocheGanas Team, little HOPE, as she was named, was given a chance to live. She was taken to a sanctuary and given the medical attention and love she needed to forge her path in a protected environment until she would be strong enough to be integrated back into the wild. Easier said than done, but with the dedication and know-how of the medical team, HOPE has made a miraculous recovery.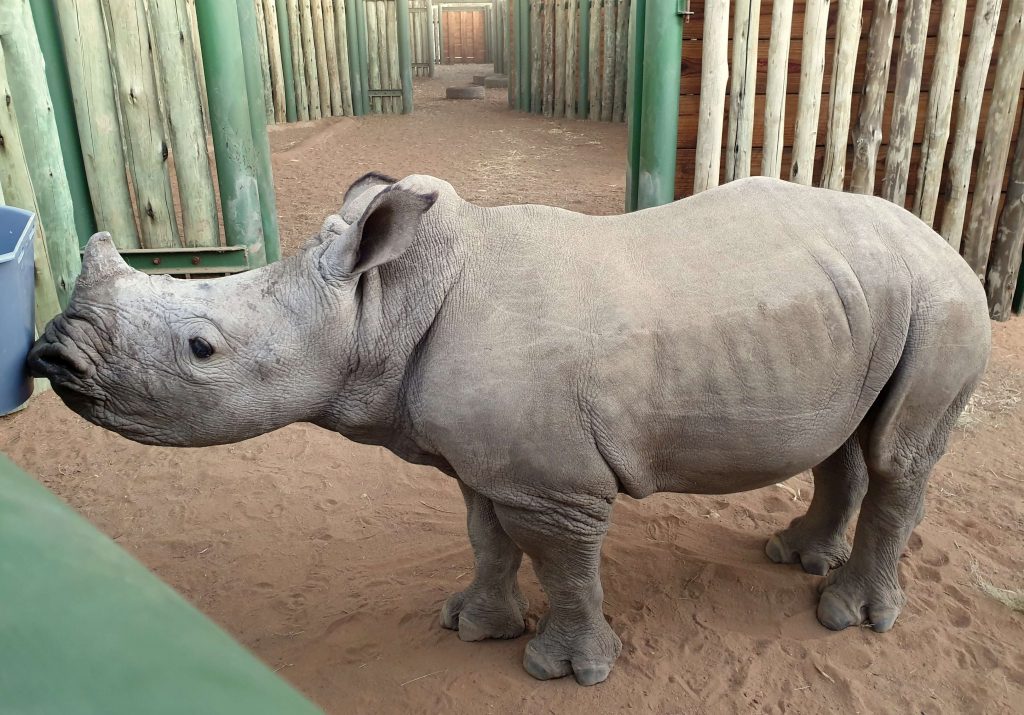 Caring for Hope is not only time intensive but also requires funding. A donation account has therefore been set up to help GocheGanas Nature Reserve (held by Namibia Estate Enterprises (PTY) LTD. to sustain this little orphaned baby rhino.
DONATION ACCOUNT FOR THE LITTLE WHITE RHINO "HOPE"
Payment reference: "Hope" | Payee details: "Donor name"
Account name: Namibia Estate Enterprises (PTY) LTD
Bank: Standard Bank of Namibia
Account no: 241 727 758
Branch code: 082 372
Swift code: SBN MNANX
Or:
gofundme
 
"We must fight against the spirit of unconscious cruelty with which we treat the animals. Animals suffer as much as we do. True humanity does not allow us to impose such sufferings on them. It is our duty to make the whole world recognize it. Until we extend our circle of compassion to all living things, humanity will not find peace" ~ Albert Scheweitzer